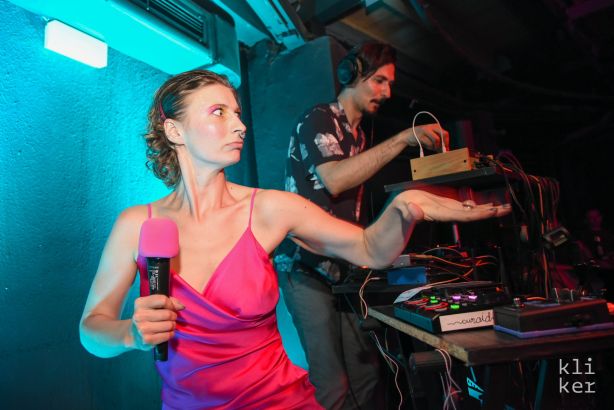 "CURA I DEČKO" (t͡sûra iː dêt͡ʃko) are an electronic duo from Croatia, coupled in real life too. Versatile performers/authors, they bring a unique expression to their local music scene, playing a live dawless show, on sythesizers, loopers and sequencers. They have just been nominated for the Ambassador Award for the Best Regional Live Act. Opening for DJ BURAK YETER, in Arena Varaždin on EYE2023, entertaining 10000 people on Night March and PRIDE RIDE Zagreb cycling to their beat made the young couple want to explore outside Croatia's borders.
In a live show of sickening bass pads, assertive kick - snare locomotion tells a story of not only love but the darker side of human connections and independency. During their performances, they skillfully blend different genres of electronic music (neorave, progressive house, electro) with vocals. Their stage presence invites curiosity and a mild bop of the head.
Currently they are working on the birth of an album, which they plan to release in the spring. Their work is driven by the idea of a positively charged community, reflected in open conversation, an atmosphere of ease, and music that inspires action.